Chef Silvio's Fra Diavolo Sauce
Voted #1 in CT by the Connecticut
Specialty Food Association for 2013




Chef Silvio's Capricciosa Sauce
wins First Place!
Connecticut Food Association



Connecticut Food Association's Specialty Food Product Awards Competition for 2012 has awarded Chef Silvio's Capricciosa Sauce the First Place winner!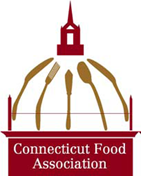 ---
Chef Silvio sweeps the Dallas, TX Awards for this sauces and also wins in the best packaging for his trio of sauces!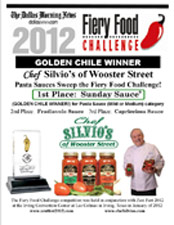 Word is spreading nationwide that Silvio's sauces are simply the best! It's all natural and the taste is incomparable. It's truly homemade by Chef Silvio!